Interior House PAINTER in North Wales
Complete Professional Interior Home Painting Service Company
Welcome to Color House Painters!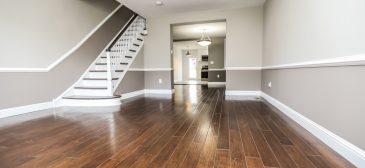 Our Mission
Our Mission in Color House Painters is to completely transform your home in a manner that shows that we take pride in our work. We love what we do, and we love to do it. This is evidenced in the way we work. You can talk to us about paints, paint application, or painting technique, for as long as you want, and we will learn exactly what you want us to do for you. We love that feeling when our customes walk in and can't recognize their old home because of the amazing improvement brought by our painting job. There is nothing better than having your house painted in a very cheap way that transforms the entire look of your house inside and outside. If you are selling your house, painting it will not only add value to your home, it will also make everything look new. Not only will your home give off a great first impression, it will show the new buyers that you are proud of your home and took great care of it.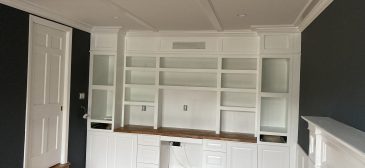 Our Vision
We understand that you value your time, a lot. And because we also value your time, we focus on one project at a time and try to get it done as quickly as possible. We make sure that at the end of every single day we clean up after ourselves. We make sure we protect floors and furniture wherever it may need protection. We do not start four or five projects at the same time and work on them together, rather we finish one project before we start another. As a client, you will definitely appreciate this, especially if you have dealt with other contractors who do not meet their finish dates. We always look to develop a relationship with our clients. And so we look forward to speaking to you, meeting you, and working together on your next project. We are the painting contractor that's offers the best price per square foot by any professional painter.
Professional interior painting and exterior painting that your home's interior is going to love! If you have an interior painting service or exterior paint project give us a call. No contractor can beat our square footage prices. A typical interior painting project covers things like your ceiling, drywall repair, popcorn ceiling painting, what ever the paint job is we are going to make your house interior look's brand new again, that is why our residential painting services get high reviews. We clean your interior walls making sure each wall our paint brush touches is prepped and ready for a fresh coat we even can help with that accent wall. Put the painter's tape / masking tape down and call us for the interior painting cost!
Need the inside of your

building

or a home painted in North Wales? Start Your painting project today with us.
We are your expert interior home, office and commercial painter's in North Wales! Contact us below and we'll get right back to you and go over all your painting needs.
We are your complete local interior house painting company. We have been working with:
Interior Painting Services Photo Gallery
We service the following areas: Ambler PA | Warrington PA | Doylestown PA | Chalfont PA | North wales PA | New Britain PA | Lansdale PA | Souderton PA | Center City | Downtown Philadelphia | Old City | Fishtown | East Passyunk | Logan Square | Fairmount | Philly | South Philadelphia | Southwest Philadelphia | West Philadelphia | Lower North Philadelphia | Upper North Philadelphia | Bridesburg-Kensington-Port Richmond | Roxborough-Manayunk | Germantown-Chestnut Hill | Olney-Oak Lane.