Choosing the right painting contractor can be a daunting task, but it's a crucial step in ensuring the success of your painting project. Whether you're painting a single room or giving your entire home a makeover, finding a reliable and skilled painting contractor is essential. So, how do you make the right choice? Let's dive into the key factors to consider when selecting the perfect painting contractor for your needs.
1. Experience and Expertise
First and foremost, look for a painting contractor with a proven track record of experience and expertise. Check how long they have been in business and the types of projects they have completed. Experienced contractors are more likely to have honed their skills and can handle various painting challenges with ease.
2. Licensing and Insurance
Always choose a painting contractor who is licensed and insured. A valid license demonstrates that they meet local regulations and have the necessary qualifications for the job. Insurance, on the other hand, provides protection against any accidents or damages that may occur during the painting process.
3. References and Reviews
Ask the painting contractor for references and take the time to read reviews from previous customers. Honest feedback from past clients can give you valuable insights into the contractor's workmanship, professionalism, and overall customer satisfaction.
4. Portfolio and Samples
Request to see the contractor's portfolio or samples of their past projects. This will give you a visual idea of their work quality and style. Look for consistency in their work, attention to detail, and whether their style aligns with your vision.
5. Transparent Pricing
A reputable painting contractor should provide you with a clear and detailed estimate of the project cost. Make sure all the relevant aspects are covered in the estimate, such as labor, materials, and any additional services. Avoid contractors who provide vague or excessively low estimates, as this may indicate hidden costs or subpar services.
6. Communication and Professionalism
Effective communication is crucial for any successful project. Choose a painting contractor who is responsive, listens to your needs, and communicates clearly about the project timeline, expectations, and any potential challenges.
7. Warranty and Satisfaction Guarantee
A reliable painting contractor should offer a warranty for their work, as well as a satisfaction guarantee. This means they stand behind their services and are committed to delivering excellent results. A warranty also provides you with peace of mind, knowing that you're covered in case of any issues with the paint job.
8. Environmentally-Friendly Practices
If you're environmentally conscious, look for a painting contractor who uses eco-friendly products and practices. Environmentally-friendly paints not only contribute to a healthier environment but also create a safer and more pleasant living space for you and your family.
9. Local Reputation
Consider hiring a local painting contractor with a strong reputation in the community. Local contractors are more familiar with the area's unique architectural styles and weather conditions, which can be beneficial in choosing the right paint and finish for your home.
10. Check for Certification and Affiliations
Painting contractors who are certified by industry associations and affiliated with professional organizations often uphold higher standards of workmanship and ethics. Look for certifications from organizations such as the Painting and Decorating Contractors of America (PDCA) to ensure the contractor's commitment to excellence.
Tips for Choosing the Right Contractor and Obtaining Multiple Quotes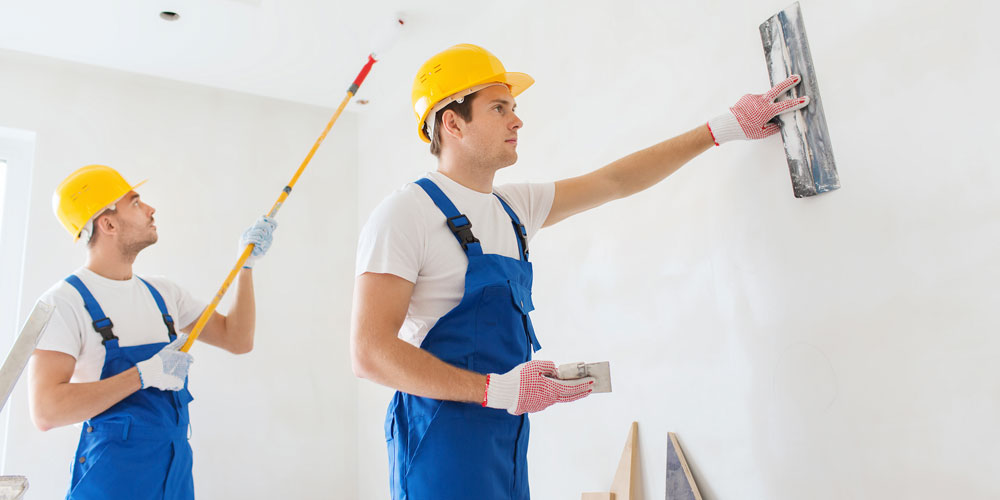 Finding the perfect painting contractor can be a challenge, but with these helpful tips, you'll be well-prepared to make an informed decision and get the best value for your money.
1. Do your research
Start by doing thorough research on local painting contractors. Look for companies with a strong online presence, customer reviews, and a well-established reputation in the community. Check their websites, social media pages, and online directories for more information.
2. Ask for recommendations
Reach out to friends, family, and neighbors who have recently had painting work done. Their firsthand experiences and recommendations can be invaluable in narrowing down your choices.
3. Check credentials
Ensure the painting contractors you are considering have the necessary licenses and insurance. A valid license indicates that they meet local regulations and possess the required expertise for the job. Insurance provides you with peace of mind in case of any accidents or damages during the painting process.
4. Look for experience
Experience matters when it comes to painting. Opt for a contractor with a proven track record and a portfolio of successful projects. Experienced contractors are more likely to handle challenges effectively and deliver high-quality results.
5. Request references
Ask potential contractors for references from their past clients. Contact these references and inquire about their experience with the contractor, the quality of work, and their overall satisfaction with the project.
6. Seek multiple quotes
To get the best deal, obtain multiple quotes from different painting contractors. Be sure to provide each contractor with the same project details so you can compare the quotes accurately.
7. Compare services and inclusions
When reviewing quotes, consider not only the cost but also the services and inclusions offered by each contractor. Look for details on the type and brand of paint to be used, the number of coats, the estimated timeline, and any additional services provided.
8. Ask about warranties
Inquire about warranties for the workmanship and materials. A contractor who stands behind their work will be confident in offering a warranty to ensure your satisfaction and address any potential issues after the project is completed.
Chpainters: Your Trusted Painting Contractor in Philadelphia and North Wales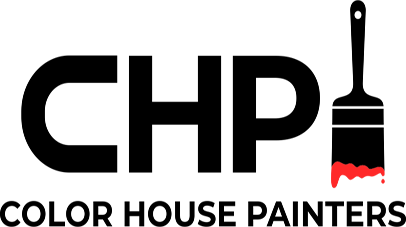 When it comes to professional painting services, Chpainters is the name you can trust. With years of experience in the industry, we have built a solid reputation for delivering exceptional results to our valued customers. Our team of skilled painters is dedicated to transforming your home into a masterpiece that you'll love.
We take pride in our transparent pricing, attention to detail, and commitment to customer satisfaction. As a licensed and insured painting contractor, we prioritize safety and quality in every project we undertake. Our portfolio of past work showcases our diverse range of projects and our ability to meet the unique needs of our clients.
When you choose Chpainters, you can rest assured that your painting project is in the hands of professionals who care. Contact us today (https://chpainters.com/) to discuss your painting needs and let us beautify your home with our expert painting services. Experience the difference with Chpainters and turn your vision into reality!
Add Your Heading Text Here