Learn to Decorate Your Home Like a Pro: Interior Design Hacks and Tips
Have you ever thought about how professional designers do interior decoration? No matter where your home is located, either in a city or a rural area. You want to make your living space comfortable and attractive. Achieving the stunning appearance portrayed on design shows is not always easy, even though the hosts make it look so.
Here's a secret: those show hosts are professional decorators. Or they receive their ideas from expert Interior designers. If you are new to interior decor, then you are prone to design mistakes. Nevertheless, this is not a reason to back down or refrain from interior designing.
Decorating your home without a plan is just like cooking or baking without a recipe. Which could be a disaster. To help you save time, energy, and money, we have compiled a list of easy interior design tips and hacks to help you design your home.
Let's show them to you!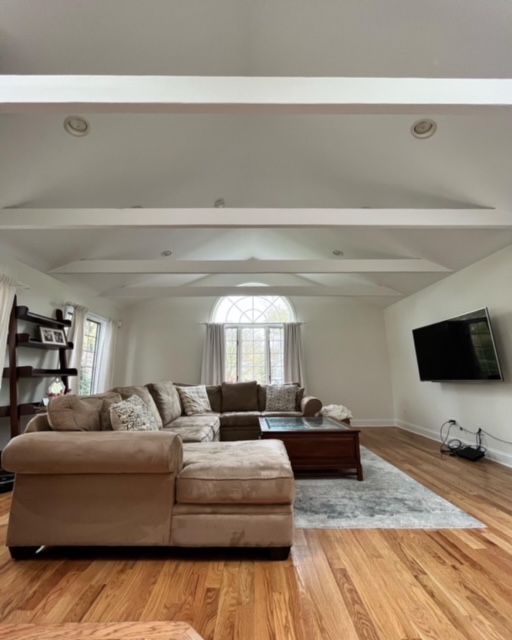 The Basics of Interior Design: 3 Design Hacks
Before you begin to design, here are a few interior design hacks to keep in mind.
1. Style 
Choosing an interior design style can make your space more cohesive and focused. There are many styles to choose from, each with unique design elements, color schemes, window treatments, and wall art. Check for different styles and current design trends to find what you like.
2. Focal point 
To make your room appealing, it's important to have a focal point, which can be a beautiful or interesting piece of furniture. Avoid having many focal points, it can make the room feel chaotic.
3. Balance 
Without balance, your design may look noisy. To achieve balance in every room in your home, distribute the visual weight of your furniture and accents. Consider scale, texture, and position. If you pay attention to subtle contrasts in a single space, you'll be able to create rooms that feel complete and balanced.
8 Best Interior Design Tips You Need to Know
1. Make it your own
Before you begin to design your home, keep in mind that your living space belongs to you. There are no right or wrong approaches to interior design, as anyone can design their own home. Consider current trends, but don't forget to add a unique touch to make it personal. As you spend most of your time at home, the space should reflect your nature.
2. Seek design inspiration for a mood board
Use images from magazines, Instagram, and Pinterest to transform tired interiors into revitalized ones. Once you have a magnificent collection of images, creating a mood board is a great way to unleash your design creativity. Buy a foam board and pins from an art or stationery shop, and then collect samples of fabrics, wallpapers, furniture, and flooring that you might want to use. It's important to add textures through flooring, rugs, and fabrics, such as velvet, wool, and tweed. Then, place the mood board in the room and live with it for a while to see how everything fits.
3. Consider colors and fabrics
Narrow down the colors you want to use for your walls, wallpaper, furniture, blinds, and curtains. including a third color as a highlight for cushions, lampshades, bed quilts, and accessories such as a tablecloth or painting. Use these three colors throughout your home, as three colors are better than two.
4. Try before you buy paint and paper
When doing interior decoration for your home, note lighting can alter colors, so it's crucial to buy sample pots and paint. Paint A2-sized paint patches on the lightest and darkest walls in your room to examine how natural light affects the shade. This would help you choose the best white paint, as it can look so different in different lighting conditions. Use the same approach for wallpaper, tape samples to the walls, drape large returnable samples over existing furniture, or you can even pin them to curtains and blinds. Then take a step back and evaluate the samples to make a decision.
5. Revitalize what you have
When designing your room, it's often necessary to work with existing furniture like your sofas or rugs, and this can be challenging. To do this, examine the rug and try to incorporate its colors into your room's interior design. You can reupholster an old favorite sofa to give your home a fresh look. 
One should decide whether they prefer patterns or plain designs, traditional or modern styles, and explore a color wheel or nature itself to determine what colors complement each other. For example, you could pair pinks and reds with greens, grays with blues, and oranges with duck eggs.
6. Size up the furniture
Which type of furniture do you want in your home? Decide that, then consider the scales, a hefty sofa, and a footstool that will suit a large room. If your space is small, you have one large statement piece at least, such as a headboard in a bedroom. Balancing your home with small and big pieces would make it look attractive.
7. Be bold with paint ideas 
Painting is one of the most impactful and cost-effective ways to transform the look and feel of your home. The color of your walls can set the tone for the entire room and can affect the overall design scheme. By choosing the right color and finish, painting can help to improve the existing interior design and tie your entire room together. With the help of a professional painter, you could make a bold statement with color paint and add energy to your space. To get the most from painting, leave it to the experts. 
8. Fill a room with a signature fragrance
Create a signature scent for your home like luxury hotels to transform your space. Choose a scent that engages your senses and makes your home feel welcoming. Use candles, diffusers, and essential oils to achieve the best home fragrance. 
Enhance Your Interior Design with Professional Painting Services from Chpainters 
Chpainters is a respected painting company in North Wales, Philadelphia, that specializes in providing professional painting services to residential and commercial clients. We dedicated our team of skilled painters to delivering high-quality workmanship, using only premium-grade paints and materials to ensure a flawless finish. 
At Color House Painters, we understand that every project is unique, which is why we take the time to consult you so we can provide personalized suggestions based on your specific needs and preferences. Whether you're looking to freshen up your home's interior or add a splash of color to your commercial space, Chpainters has the expertise and experience to bring your vision to life. Reach us now.