The Importance of Choosing a Certified Painter for Your Commercial Interior Painting Project
As a business owner or manager, you know that the appearance of your commercial space can greatly impact the impression you make on customers, clients, and employees. A well-maintained and beautifully painted interior can create a positive and professional atmosphere, while a shabby and poorly painted space can leave a negative impression. That's why when it comes to painting your commercial interior, it's essential to choose a certified painter who can deliver quality results and ensure the success of your project.
Why Certification Matters
Certification is more than just a piece of paper; it represents a painter's commitment to professionalism, expertise, and adherence to industry standards. When you hire a certified painter for your commercial interior painting project, you can rest assured that you're working with a skilled professional who has undergone rigorous training and testing. Here are some reasons why choosing a certified painter is crucial for your business:
1. Quality workmanship
Certified painters have the knowledge and expertise to deliver high-quality workmanship. They are trained in the latest painting techniques, surface preparation methods, and application processes. This ensures that your commercial interior will be painted to the highest standards, leaving you with a flawless and long-lasting finish.
2. Attention to detail
Certified painters pay close attention to every detail of the painting process. From choosing the right paint colors to ensuring smooth and even application, they take pride in their work and strive for perfection in every aspect of the project.
3. Compliance with regulations
Commercial painting projects often involve compliance with specific regulations and safety standards. Certified painters are well-versed in these requirements and will ensure that your project meets all necessary guidelines and codes.
4. Time and cost savings
Hiring a certified painter can actually save you time and money in the long run. Their efficiency and expertise mean that they can complete the project in a timely manner, minimizing disruptions to your business operations. Additionally, their quality workmanship reduces the need for frequent touch-ups or repainting, saving you on maintenance costs.
5. Insurance and warranty
Certified painters typically carry insurance coverage, protecting you from liability in case of accidents or damage during the painting process. Additionally, they may offer warranties on their work, providing you with added peace of mind.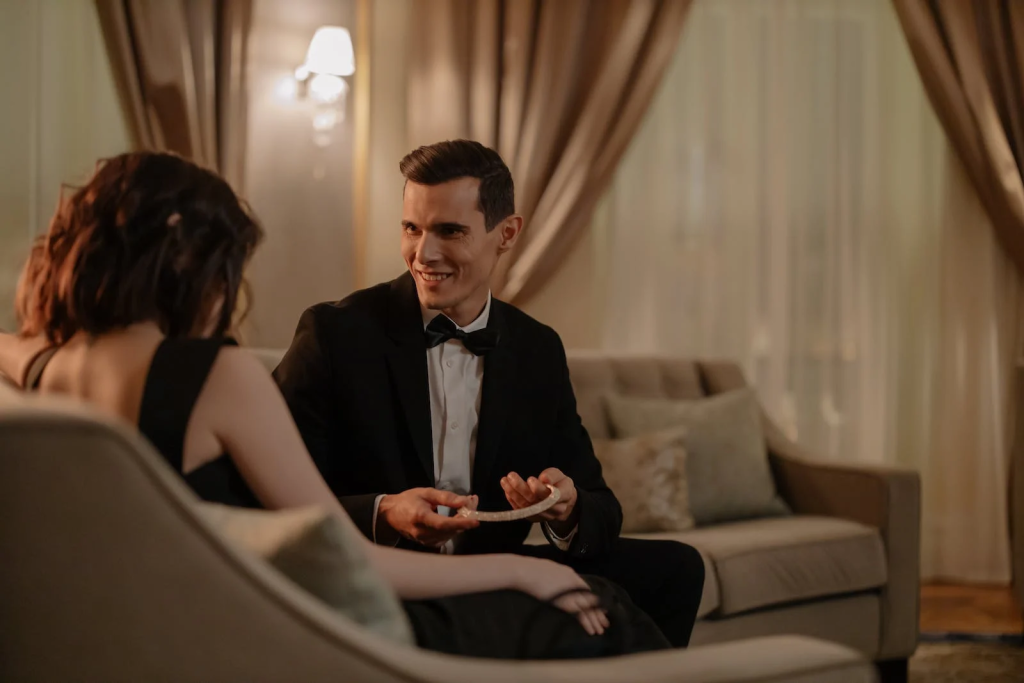 The Importance of Checking the Painter's Credentials
When undertaking a commercial interior painting project, one of the most critical steps is to ensure that the painter's credentials are thoroughly checked. Credentials serve as a testament to the professionalism, reliability, and expertise of the painting contractor. Here's why it is crucial to pay close attention to the painter's credentials:
1. Assurance of competency: Checking credentials, such as certifications, licenses, and affiliations, provides assurance that the painter has the necessary skills and knowledge to handle the project professionally. It demonstrates that they have undergone training and have met industry standards, giving clients confidence in their abilities.
2. Compliance with safety standards: Commercial interior painting involves working in different environments, including offices, stores, and other business establishments. A painter with proper credentials will adhere to safety protocols and regulations, ensuring a secure and hazard-free work environment.
3. Quality workmanship: Credentials, such as certifications from reputable organizations, indicate a commitment to providing quality workmanship. Painting contractors with recognized certifications are more likely to deliver superior results, meeting or exceeding client expectations.
4. Insurance coverage: Verifying the painter's credentials also involves checking their insurance coverage. Working with a properly insured painter protects clients from potential liabilities, accidents, or property damage that may occur during the project.
5. Legal compliance: Painters with valid licenses and business permits demonstrate compliance with local laws and regulations. This ensures that the project is conducted lawfully, reducing the risk of legal issues.
6. Experience and expertise: Credentials can also reveal the painter's level of experience and expertise. For instance, affiliations with professional organizations or industry recognition may indicate a long-standing reputation for excellence.
When it comes to choosing a certified painter for your commercial interior painting project, Chpainters stands out as a reliable and professional option. Here's why you should consider hiring Chpainters for your painting needs:
1. Certified professionals
Chpainters is staffed with certified and skilled painters who are dedicated to delivering top-notch results. Our team has undergone extensive training and possesses the expertise to handle commercial interior painting projects of all sizes and complexities.
2. Extensive experience
With years of experience in the industry, Chpainters has completed numerous commercial painting projects with exceptional outcomes. We have a deep understanding of various commercial spaces and can tailor our services to meet your specific needs and requirements.
3. Quality materials and tools
At Chpainters, we use only the highest quality paint and painting tools to ensure a flawless and durable finish. We work with trusted brands and products to guarantee the longevity of our work.
4. Timely and efficient
We understand the importance of minimal disruption to your business operations. Our team is efficient and well-organized, ensuring that your commercial interior painting project is completed within the agreed-upon timeframe.
5. Safety and compliance
Safety is a top priority at Chpainters. We adhere to all safety regulations and protocols to create a safe environment for both our team and your employees and customers.
6. Customized solutions
Our team will work closely with you to understand your vision and requirements for the project. We offer personalized and customized painting solutions to bring your commercial space to life.
Conclusion
When it comes to your commercial interior painting project, choosing a certified painter is a decision that will significantly impact the final outcome. The benefits of working with a certified professional, such as Chpainters, are undeniable – from quality workmanship and attention to detail to compliance with regulations and cost savings. With our team of certified painters, you can trust that your commercial space will be transformed into a beautiful and inviting environment that leaves a positive impression on your customers and clients.
So, why settle for less? Reach out to us today to discuss your commercial interior painting needs and experience the difference that certified professionals can make in beautifying your business space. You can count on us to deliver exceptional results on time and on budget, helping you create a space that reflects the professionalism and success of your business. Let us be your partner in bringing your commercial interior vision to life with our expertise and dedication to excellence.