When it comes to the success of your commercial interior painting project, choosing the right painter is crucial. A professional and skilled painting contractor can transform your space and create a lasting impression on clients and employees. However, with so many options out there, how do you know which commercial interior painter is the best fit for your needs? Here are the top 5 things to consider when making this important decision:
1. Experience and Expertise
The first and most critical factor to consider is the experience and expertise of the commercial interior painter. Look for a company with a proven track record of successful projects in the commercial sector. A painter with years of experience is more likely to understand the unique challenges of commercial spaces and possess the necessary skills to overcome them. Additionally, check if the company employs trained and qualified painters who can deliver exceptional results.
2. Reputation and References
Reputation speaks volumes about the quality of work and customer satisfaction. Look for a commercial interior painter with a positive reputation and excellent references from past clients. Don't hesitate to ask for references and take the time to contact them to learn about their experience with the painter. Reading online reviews and testimonials can also provide valuable insights into the painter's professionalism and reliability.
3. Insurance and Certifications
Commercial painting projects come with their share of risks. Ensure that the painter you choose has proper insurance coverage, including liability insurance and workers' compensation. Insurance protects you from potential liabilities in case of accidents or damages during the project. Additionally, check if the painter holds relevant certifications and memberships in professional organizations, as this indicates a commitment to industry standards and best practices.
4. Portfolio and Style
Reviewing the painter's portfolio can give you a sense of their style and the types of projects they have completed in the past. Pay attention to the diversity of their portfolio and whether they have worked on projects similar to yours. A painter who aligns with your vision and style is more likely to deliver results that exceed your expectations.
5. Communication and Customer Service
Effective communication is essential for a successful commercial interior painting project. Choose a painter who is responsive to your inquiries and takes the time to understand your specific needs and preferences. Excellent customer service is a sign of professionalism and a commitment to client satisfaction. A painter who values clear and open communication is more likely to keep you informed throughout the project and address any concerns promptly.
Why Selecting the Right Commercial Interior Painter Matters
Choosing a commercial interior painter is not a decision to be taken lightly. The outcome of your painting project can significantly impact the overall look and feel of your business space, as well as the impression it leaves on clients, customers, and employees. Here are some compelling reasons why you should carefully select a commercial interior painter: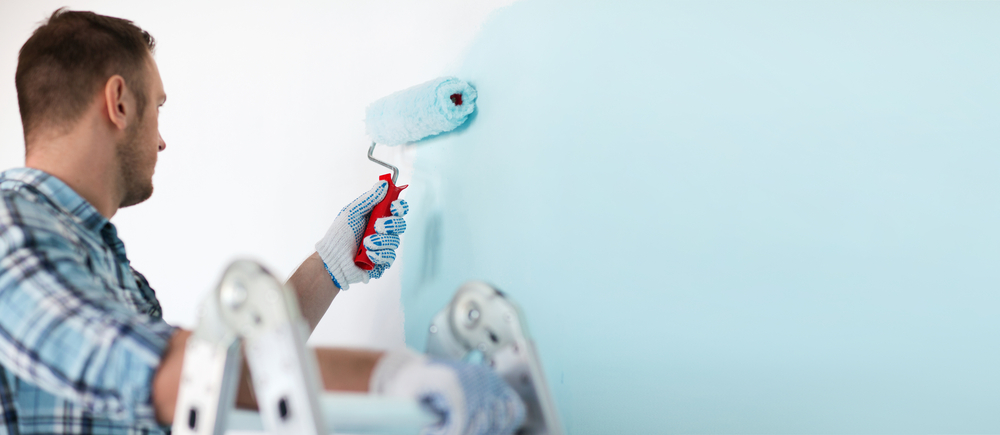 1. Quality Results
A skilled and experienced commercial interior painter can deliver high-quality results that will stand the test of time. From surface preparation to the final coat, a professional painter knows the right techniques and uses premium materials to ensure a flawless finish. Investing in quality workmanship means you won't have to worry about frequent touch-ups or repainting, saving you time and money in the long run.
2. Enhanced Aesthetics
The appearance of your commercial space plays a vital role in shaping your brand identity and attracting customers. A well-executed paint job can transform a dull and outdated interior into a modern and inviting space. The right color choices, attention to detail, and seamless application can enhance the aesthetics of your business, creating a positive and memorable experience for anyone who walks through the door.
3. Increased Property Value
A beautifully painted interior can add significant value to your property. Whether you own the commercial space or are leasing it, a well-maintained and attractive interior can lead to higher rental rates and increased property value. When potential tenants or buyers see that you've invested in quality painting, it gives them confidence that the space has been well cared for.
4. Safety and Compliance
Commercial spaces often have specific safety and compliance requirements, especially when it comes to paint products. A certified and reputable commercial interior painter will be familiar with industry standards and regulations. They will use environmentally-friendly and low-VOC (volatile organic compounds) paints to ensure the safety and well-being of your employees and customers.
5. Minimized Disruptions
Running a business is already a complex task, and the last thing you need is a disruptive painting project that hinders your operations. Hiring a professional painter with experience in working on commercial properties ensures that the project is completed efficiently and with minimal disruptions. They will work around your schedule to minimize downtime and ensure a smooth process.
6. Budget-Friendly Solutions
Contrary to what some might think, hiring a professional painter can be a budget-friendly choice. A skilled painter can help you make informed decisions about paint types, finishes, and color choices that suit your budget and long-term maintenance needs. They can also identify potential issues early on, preventing costly problems down the road.
7. Peace of Mind
Finally, selecting the right commercial interior painter offers peace of mind. Knowing that your project is in the hands of experts who take pride in their work and are dedicated to delivering exceptional results allows you to focus on running your business. With professionals handling your painting needs, you can trust that the job will be done efficiently, on time, and with attention to detail.
The Chpainters Advantage: Your Trusted Commercial Interior Painter
At Chpainters, we tick all the boxes when it comes to choosing a reliable and skilled commercial interior painter. With years of experience in the industry, our team of certified professionals has successfully completed numerous commercial projects, earning a reputation for excellence and customer satisfaction.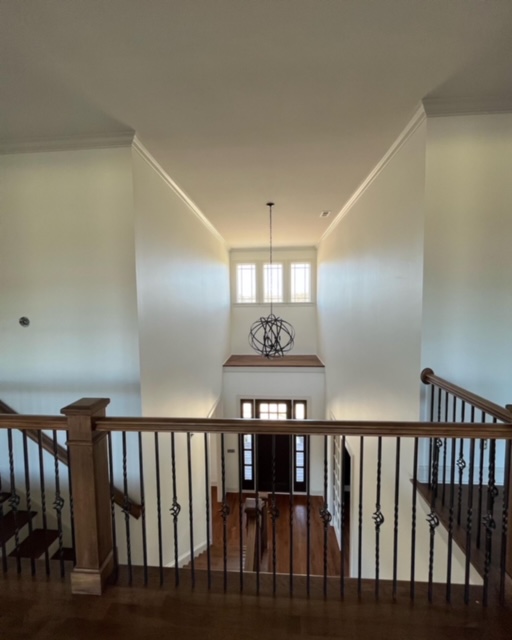 Our commitment to providing top-notch service starts with a detailed consultation to understand your project's unique requirements. We tailor our approach to meet your needs and deliver results that align with your vision and style. Our skilled painters use high-quality materials and modern techniques to ensure a seamless and long-lasting finish.
When you choose Chpainters for your commercial interior painting project, you can rest assured that you are working with a fully insured and certified painting contractor. We hold ourselves to the highest standards of safety and quality, and our goal is to exceed your expectations at every step of the process.
Let us transform your commercial space into an inviting and inspiring environment that reflects your brand identity and impresses your clients and employees alike. Contact us today for a consultation and quote for your commercial interior painting project. Experience the Chpainters advantage and discover why we are the preferred choice for commercial painting in Philadelphia and North Wales.