Tips to Choose the Best Ceiling Color for Your Home
The color of your ceiling plays a vital role that will determine the feel of your home. Even if you decide to use regular white, there are different shades of white to choose from. Bright white is the safest color choice for your ceiling, but it's not your only option. 
Are you ready to step outside the box? Because there are lots of colors that can work for your ceiling. If you are scared to try different colors than the traditional neutral, you'll be missing an opportunity to add excitement and drama to your room. We have listed some tips to help you choose the best color for your ceiling that will best coordinate the look and feel of your room.
Let's begin.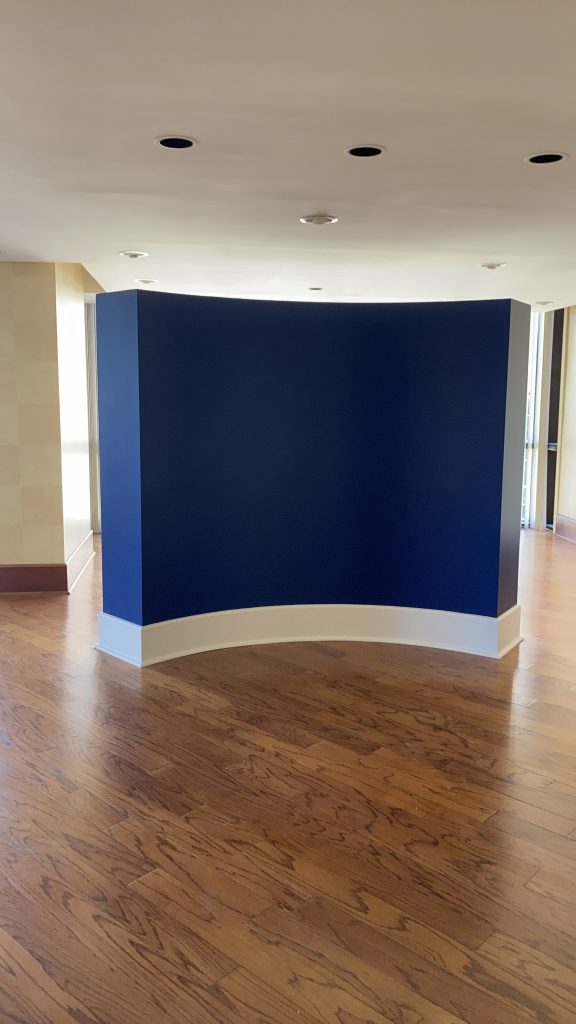 Pro tips 
If your ceiling has a smooth surface, then consider painting your ceiling a softer color like sky blue, a lighter peach, pale yellow, or light gray to give a breezy feel.
Paint colors become darker as they dry.
When choosing ceiling colors, consider which option will coordinate best with your home's architecture, wall colors, trim work, and furnishings.  
Make Your Ceiling The Focal Point 
After decorating your room with artwork or accessories, try painting your ceiling. This is the best way to bring and incorporate a special choice and color. Painting your ceiling will help separate spaces without a wall for a sophisticated meditation nook or sitting area. Think of your ceiling as a visual room divider that takes no space.
Tips for Choosing the Best Color Paint for Your Ceiling
1. Go for white ceilings
Selecting a crisp white paint for ceilings is a popular option and not a bad idea. But painting your ceiling white isn't always as simple as buying a few cans of untinted paint and calling it a day.
In spaces that have bright white walls with no particular undertones, a similarly untinted white for the ceiling can work well to give a gallery-like seamlessness sense.
2. Let your ceilings match your walls
If you use a pale color for your walls, then use the same color for your ceiling. If you are using white, then use the same shade of white. You can add a hint of creamy warmth.
Using the same shade of color for your walls and ceiling will shift the focus from your wall and ceiling. The visual emphasis will be on your finishings, decors and artwork. Using the same color will give your room a sense of serenity and welcome, especially when you use it in your entire home.
3. Tint your ceiling to coordinate with the Walls
If you are using a neutral or bright color, make sure your ceiling color coordinates well by tinting it with just a little wall color. Imagine, you're using a buttery cream wall color paint. Choose a white color that is tinted with a bit of the same yellow undertone for your ceiling. To achieve this, pour a little of the wall paint into a can of white ceiling paint, stir thoroughly and use it as the tinted shade.
4. Use a darker color for your ceilings
Darker color for your ceiling will highlight the architecture and make your room feel more intimate.If you like the idea of doing a dark ceiling but don't want to take a risk, a neutral gray would be a brilliant choice. Gray color can be tricky to choose in the store. So, it is wise to choose a few options and swatch them at home to see the color before committing.
Should I Paint My Ceiling White?
Even with a plethora of interior color to choose your ceiling paint from, you may just want to paint your ceiling white. White ceiling paint is the safest choice for decades. You can count on white paint to cover candle smoke, oils, and sunlight stains and brighten up the atmosphere of your room. 
Choosing to paint your ceiling can often be the ideal solution. You should paint your ceiling white if:
Your room is filled with bright colors. If you have lots of colors ranging from your furniture, decor paint or upholstery. 
You are painting your living room. If you are painting your primary living area such as the family kitchen and room, white is the best to give this space its simplicity.
Your ceiling has visible imperfections. Using white color paint for your ceiling will help disguise any lumps and bumps along the ceiling. Using a different color than white will enhance and bring attention to what you don't want to be noticed.
Your room doesn't get a lot of natural light. If your room doesn't get much light, painting your ceiling white is a splendid choice because white reflects more light into darker spaces.
7 Best Ceiling Paint Colors
White Ceiling
White is the most popular ceiling color paint, and it's not just out of an adherence to tradition. Homeowners and designers always favor white for ceiling paint because white reflects light, it is easy to use and errors are less noticeable.
Brown Ceiling
A brown ceiling will make your room inward-oriented and feel smaller. To make your room feel cozy, then consider painting your ceiling brown or using stained wooden panels. And you may not want your house to have a brown ceiling, throughout. Select spaces such as bedrooms, studios or even homes that need to feel cozier.
Blue ceiling 
Painting your ceiling blue will evoke the feeling of a blue sky and limitless possibilities. Dark blue will feel more oppressive. Light blue will help visualize your room. When you use white color paint for your crown molding, and baseboards, you create a space with a stately, air-traditional feel. You can also use a darker blue tone to evoke a nighttime sky feeling.
Red ceiling 
Choosing a white color for your ceiling is the safest. A red color will live in a dull space, usually when the room has lots of natural lights. The red ceiling will give a striking, dramatic and confident feeling. A red ceiling will go well with off-white or gray walls. You can choose to bring down the red tone to burgundy for a more understated effect.
Wood ceiling 
Using a wood ceiling will make your room feel more spacious and relaxed than other rooms. It is perfect for living rooms. It is also a good way to cover the ceiling with imperfections. You can install tongue-and-groove wood boards on the top of an existing ceiling. Coat the boards with polyurethane so the wood will grain in perfect clarity or stain the wood to give a richer hardwood appearance.
Gray Ceiling 
Gray ceiling in every room in your house may not go well. Use it for a room or two. The gray color will differentiate the rooms from neighboring rooms. It makes a room feel calmer and more sophisticated.
Choosing the right paint color and painting technique for your ceiling can be overwhelmingly tricky. So we offer a free consultation to discuss your color option and painting techniques.
We offer a professional painting service for everything inside your home and ensure everything is painted correctly. Choosing to hire will ensure that your ceiling paint looks pristine and enhance your room perfectly with no messes as the finished work of our service. Reach out to us today!