Tips to Get your Bedroom Ready for a Romantic Valentine's Day 
Valentine's is a period of celebration of love among lovers or couples. With Valentine's around the corner, I am sure you are excited to celebrate this day with your partner.
The pressure to ensure you and your partner have a perfect evening has become a struggle to secure the best table in town, fresh flowers, and the perfect gift – increasing your levels of stress and your budget.
But if you want to celebrate the genuine romance behind this special day, then look a little closer to your bedroom.
Your bedroom is the epicenter of a romantic relationship. Certain aspects can make or break the romantic mood within your bedroom. Be honest. Is your bedroom up to the task? Will it keep up the mood or deflate it? Not sure how to decorate your bedroom for valentine's day, we have listed some tips to turn on the romance on valentine's day.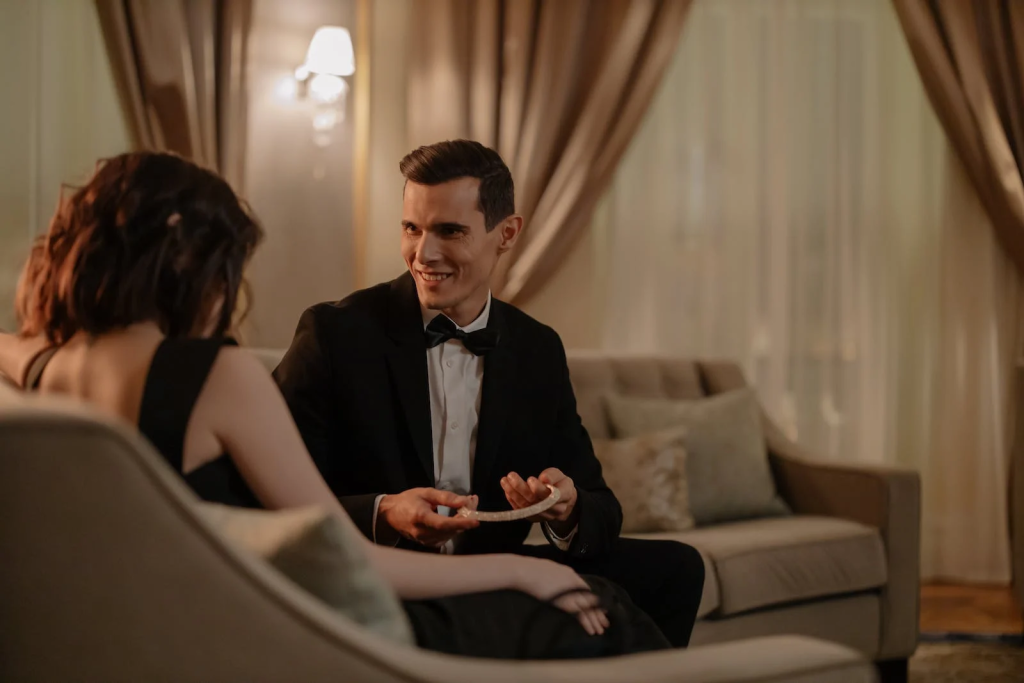 Let's get straight into it
 4 Valentine Mood Killers
1. Clothing
It includes dirty and clean laundry. Put your clean clothes in closets and dirty ones in a hamper as soon as you take them off.
2. Papers and books
Move all the bills that you need to pay and remove other paperwork and books that you haven't had time to read to another room. They will serve as reminders of to-dos and can prevent you from getting in the mood.
3. Photos
Do you want to look at photos of family members when you're having sex? Probably not. Instead, put photos at angles away from the bed, or better still, move them to the living room.
4. Children's toy
While your kids may play in your room sometimes, ensure you move their toys to their playroom. If an item is not in sync with the romantic mood or allows you to have a great night's sleep, then take it out of your bedroom.
10 Tips to Get Your Bedroom Ready for a Romantic Valentine
Keep these useful tips in mind when you decorate your bedroom for Valentine's Day to make your bedroom more intimate so you can celebrate the day of love in the company of your favorite human.
1. Tidy up
A cluttered bedroom will kill the valentine's vibe. You will be spending time in your bedroom during your celebration of love, start by cleaning things up. Put your dirty cloth in a hamper and out of sight to prevent a foul smell. 
Put all your shoes in your closet or under your bed. Clear your dresser and your nightstand, and importantly, make your bed.
2. use valentine's colors
Use colors like pink, white, and red. Decorate your room with sheets, blankets, and candles with these colors.
3. Make sure your oasis smells lovely
Romance and desire are both linked to your sense of smell. Use a well-scented tea light. Add a pillow mist, a fragrance plug-in, and perfume on the pillows and around the bed. Don't go overboard by adding too many distinct smells. One or two, especially a familiar smell, will trigger desire.
You can't compare anything to the delicate magic of aroma in the art of allure. According to research, Aphrodisiac scents are those that heighten the desire to stimulate a sexual feeling. Vanilla, lavender, cinnamon, and peppermint are the best aphrodisiac smells you can use in your boudoir.
4. Sprinkle your bed with a few rose petals
You can buy some artificial petals or use petal-shaped confetti. If your bedroom is upstairs, scatter petals up the stairs and across the landing toward your bedroom to show both romance and intent.
5. Prepare the bedroom
Remove or move your TV out of your bedroom. Then put faux fur or velvet on your bed. A drink should be closed by, a champagne bottle sitting invitingly in an ice bucket with some ripe strawberries in a bow will do the trick and enhance the mood.
Use your senses to create a romantic mood in your bedroom. You can trigger the mood with music, lighting, and sensuous aromas. Place candles around your bedroom to increase lighting.
To make your valentine's night special. Wear something soft and sensual. A silk or satin would be nice and a silk scarf in hand for teasing your partner and getting them in the mood for a passion-filled intimacy.
 6. Arrange your supplies so they're close at hand
Put lubricants, condoms, or toys in a pretty basket close to one side of your bed. Regardless of your plan, you want everything handy. There is nothing romantic about searching for something that you need. So, line your basket with a piece of cloth that matches the color scheme like your bed sheets.
7. Play soft music in the background
Keep the mood and ambiance focused on intimacy and passion by playing a pleasant song for a personal touch, and good romantic music turns into the romantic corner of one's mind. Spotify is a great way to find a romantic song that you want to listen to.
You can go a step further and create your list of songs that evoke memories for you both to get the romance flowing. Or choose an R&B or jazz romantic genre, but consider what your partner enjoys. 
Add songs that are significant to you as a couple when creating your playlist. Keep the volume low enough that the music is just noticeable to set the atmosphere. If you are playing from phone speakers, make sure you turn off all notifications so you don't get interrupted.
8. Add a cooling system
Just imagine you and your spouse making love and you both start dripping sweat. That's not healthy. Have an air conditioning system or a fan. Put it on before the action starts and set the bedroom in the mood. It also masks the noise of loud moaners.
9. Choose a wall décor
Invest in well-custom-made wall décor items, such as a curated photo frame that captures the romantic moments you have had over the years. Add a fairy light to sparkle it up.
You can choose to add a stunning accent wall, which is enough to spice up the look of your bedroom. Red color paint would be a perfect color choice. The walls become bold and give your room instantly an exciting and active ambiance.
10. Paint your bedroom wall 'Red' this Valentine's Day
Make this valentine's day special by changing the wall color paint to red. Red is a powerful color that will transform the look of your bedroom, both in beauty and aesthetics. It has a hue that will evoke a romantic emotion. Use a tone that shines with passion and sensuality. A romantic red will give your bedroom the atmosphere you have in mind. It also gives warmth and a noticeable vibe. Even after Valentine, you've got a romantic room to keep your love life ever-refreshing. 
Get Ready for Your Romantic Evening
Choosing the right shade of red color can for your bedroom wall can be tricky. The right shade of red color will set your room for this valentine's day. Here, we offer a free consultation to discuss your color options.
We in Color house painters, having experience for years, know what color is the best for your bedroom wall. You can talk to us about what you want, while we tell you what will be the best. In the end, you'll have a well-painted bedroom as the finished work of our service. We are affordable, and we have a courteous staff. Reach out to us.