Have you finally made up your mind to paint your ceiling? If you understand why you should paint your ceilings and have made up your mind on the color to choose, then you are rightly set up to get the job started. Painting your ceiling shouldn't be a pain in the side if you are up-to-date with professional tips.
With the right guidance, you too can get a professional-looking result. All you need to get that desired result you wish is the right equipment and a step-by-step guidance.
Although painting isn't generally a difficult task, ceiling painting comes with its hassles. The thought of it alone can make your neck lurk. That's because of the extra elevation and contortion. But hey, there's no need to see it as daunting. We have prepared an easy-to-understand and step-by-step guide to see you through this one. Let's both make it difficult for your visitors to believe you painted that ceiling yourself.
Ready? Let's Paint!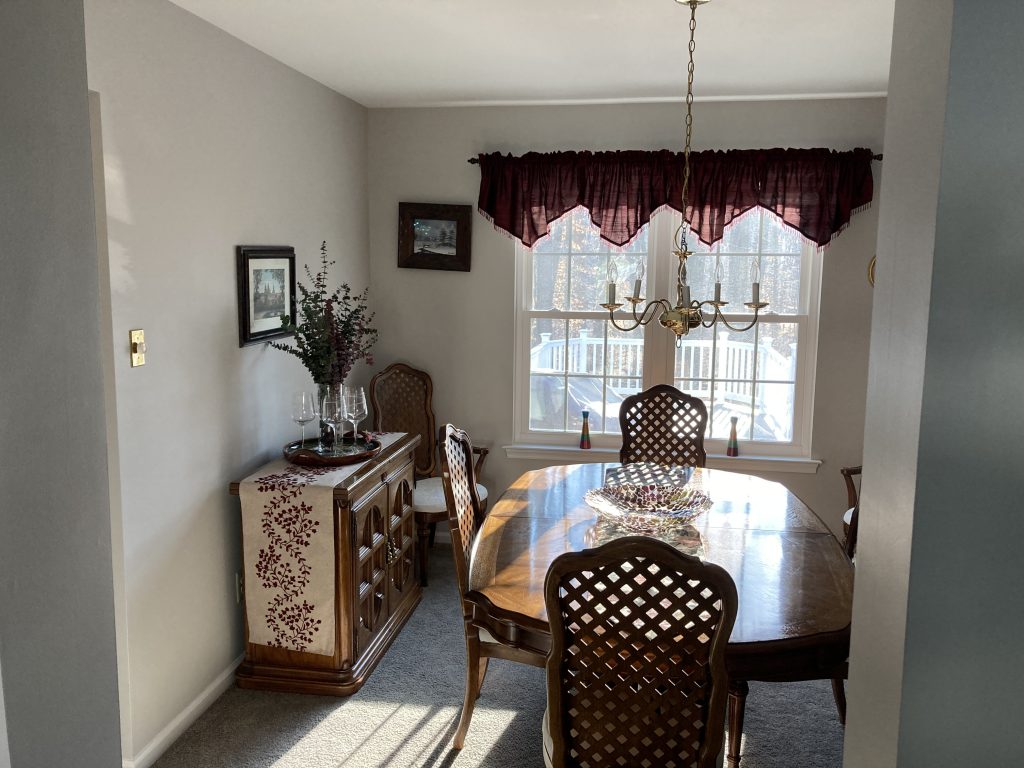 Pro Tips to Get You Started
Before we dive into the step-by-step guide to professionally painting your ceiling, let's help you with some important tips to make the painting a smooth and pain-free operation.
Get ready all materials needed for the operation in the room you are handling. This will help you not to keep running to and from your garage or wherever you keep your materials. Save your energy.
When shopping for supplies, ensure you have your ceiling height in mind. Make sure to get the shortest possible length of extension pole that can allow you to freely ready your ceiling comfortably. Some extra height means you'll be carrying extra weight than necessary. You are not painting and not trying to grow muscles. So keep it measured.
Remove as much furniture as you can from the room. This won't just prevent you from doing the extra work of cleaning your furniture when done, it will also give you the needed freedom to maneuver your way around the room just as you want. For furniture that is too clunky to move, you can use a drop cloth to shield it.
Use canvas drop cloth to cover the floor. This isn't only to prevent some extra duty, it's also a safety measure. Canvas makes it difficult to slip or your ladder from falling.
Requirements
Buckets
Extension pole for the roller
Ladder
Paintbrush
Paint stirrer
Roller
Roller tray
Safety glasses
Drop cloth
Canvas drop cloth
Drop sheets
Paint
Step-by-step DIY Ceiling Painting Techniques to Get It Done Professionally
1. Prepare the surface
Get that ceiling clean. Use a broom and lightly brush down the surface to get rid of cobwebs. Remove all peeling paint if there's any, fill every hole.
2. Apply painter's tape
If you don't plan on painting the wall later, then this is a very important step. Tape off the edges of the wall. Wider tapes are ideal here. You can get the roller close to corners without tainting the wall. It will also make your work faster since you are less careful about messing up the wall.
3. Stir your paint thoroughly
On opening the paint can, you might notice the paint is separated into layers (less viscous up, most viscous down). Using it that way is a novice-level mistake. Use your paint stirrer to thoroughly store the paint so that all pigments will blend back together.
4. Paint the perimeter
There will be places your paint roller won't get to. The edges and vertices of your ceiling. Then you need a smaller paintbrush for those places. Paint all edges whilst moving around the room until you are done. Since you are using a short painting brush, make sure the ladder is long enough so as not to strain your neck or stretch beyond your limit.
Pour some paint into a small bucket and keep it at the top of the ladder. That is far safer than carrying the entire can. Apart from the fact that it might get heavy, paint spills can lead to serious accidents.
5. Fill up your paint tray and apply paint to your roller
It's now time to get that long roller that you picture yourself with whenever you think of painting your ceiling. Get your roller and attach it to the extension pole. It's time to hit the nail on the head. Pour your thoroughly mixed paint into the paint tray and dip your roller in there. Be sure not to put too much paint on the roller. It might seem to you that more paint will get the job done faster, but an expert will say a big nope to that. It will only keep splashing and excess paint rolling down the poll and constitute a nuisance.
6. Apply the second roll of paint
Is the paint dried? Then it's time we go for the finishing touch. Don't worry we are almost done with the operation. Let's now repeat stage 4. This should give your paint job a second layer to ensure longevity. Then get your roller handy again and paint the ceiling all over again. Then leave to dry. You are good to go
7. Post-painting activity
Make sure your ceiling isn't dripping paint. Get ready to do some lift lifting again with the furniture you took out. Take off the drop clothes and bring in your furniture. Wash all materials you used so they'll be ready for use another time.
There you go!
Take a good shower and have a good rest. Job well done! Enjoy the new look.
A Word from Chpainters
Ceiling painting is surely a task you can pull off on your own, especially with this guide we left for you. But the easy yet best way out here is to leave the job for the painting professionals. They'll get the job done faster and professionally.
The job done by a professional and the job done by an amateur with a professional guide just as this one will surely have its difference. You will expect zero mistakes and some designs you wouldn't be able to pull on your own.
Color house painters is an interior house painting company here in North Wales that has all it takes to give you a professional painting tailored to what your home just needs. Reach out to us.